Welcome Back
Our 2022 programme is now all go. We are also able to open for special visits and our volunteers are often on site if you are passing.
See our display about the RNAS Longside airship base (Lenabo) from World War I
Visit our Video Studio and read about the stations and bridges of the Formartine and Buchan Way.
In the 'Lamp Room' we have a model of Maud Junction as it was in the days of the marts and a collection of railway lamps.
A Miniature Railway will be running in the Fraserburgh platform giving rides to visitors.
Still to come - site tour boards, and new artifacts: Wagon Turntable and Goods Van displays
We have renewed toilet facilities. The accessible toilet has baby changing facilities too.
Here is the refurbished station building: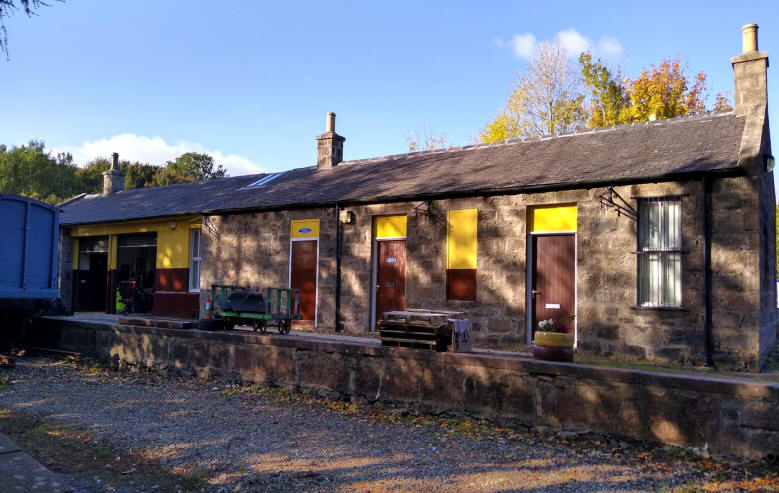 Take a Tour of the Station site
Check out our Facebook Page too. The list of opening dates is maintained on the Facebook page,
---
Welcome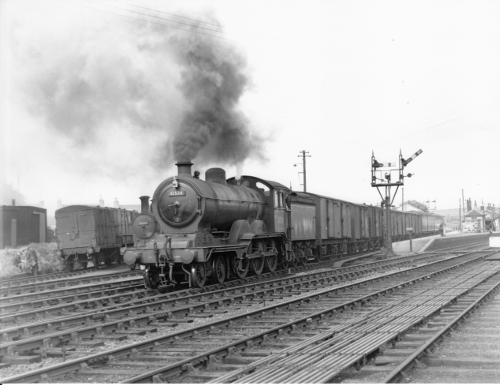 Maud Railway Museum is housed in the former station buildings at Maud Junction in rural Aberdeenshire.
The museum is open monthly from April to October from 10am till 4pm. (see News)
All the tracks to and from Maud are now cycle and foot paths.
These pictures are of Maud Station at various times - then and now.
In the village beside the station there is the local shop which serves hot snacks to eat in an outdoor seated picnic area.
There is wheelchair access to all parts of the building.

FREE ADMISSION

Many visitors arrive by bicycle on the Buchan and Formartine Way—as the railway track is now known. However Maud Station has two car parks as well so there's no need to get the bike out.
<![if pub11]> Click the picture below to see a video of the Buchan Line, "Memories of Maud 50 Years On"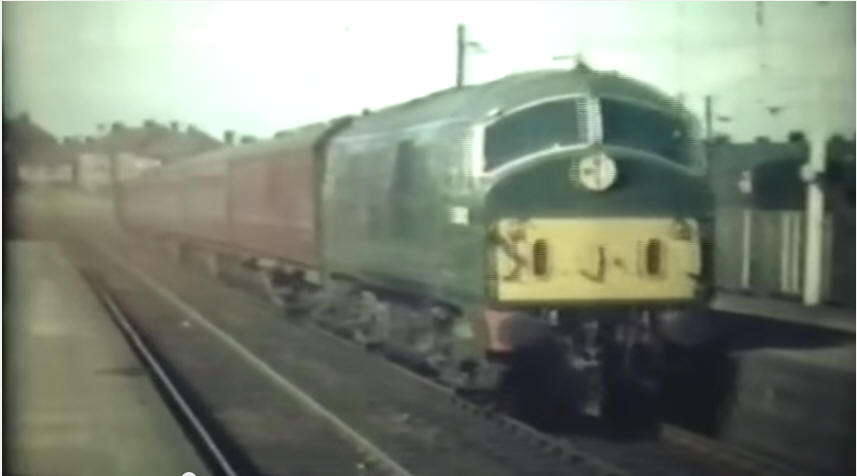 ---
Contact Information
<![if !vml]>

<![endif]>
Postal address

Station Road, Maud, Aberdeenshire AB42 5LY

<![if pub11]> <![if pub11]> <![if pub11]> <![if pub11]> <![if pub11]> <![if pub11]> <![if pub11]> <![if pub11]> <![if pub11]> <![if pub11]> <![if pub11]> <![if pub11]> <![if pub11]> <![if pub11]> <![if pub11]> <![if pub11]> <![if pub11]> <![if pub11]> <![if pub11]> <![if pub11]> <![if pub11]> <![if pub11]> <![if pub11]> <![if pub11]> <![if pub11]> <![if pub11]> <![if pub11]> <![if pub11]> <![if pub11]> <![if pub11]> <![if pub11]> <![if pub11]> <![if pub11]> <![if pub11]> <![if pub11]> <![if pub11]> <![if pub11]> <![if pub11]> <![if pub11]> <![if pub11]> <![if pub11]> <![if pub11]> <![if pub11]> <![if pub11]> <![if pub11]> <![if pub11]> <![if pub11]> <![if pub11]> <![if pub11]> <![if pub11]> <![if pub11]> <![if pub11]> <![if pub11]> <![if pub11]> <![if pub11]> <![if pub11]> <![if pub11]> <![if pub11]> <![if pub11]> <![if pub11]> <![if pub11]> <![if pub11]> <![if pub11]> <![if pub11]> <![if pub11]> <![if pub11]> <![if pub11]> <![if pub11]> <![if pub11]> <![if pub11]> <![if pub11]> <![if pub11]> <![if pub11]> <![if pub11]> <![if pub11]> <![if pub11]> <![if pub11]> <![if pub11]> <![if pub11]> <![if pub11]> <![if pub11]> <![if pub11]> <![if pub11]> <![if pub11]> <![if pub11]> <![if pub11]> <![if pub11]> <![if pub11]> <![if pub11]> <![if pub11]> <![if pub11]> <![if pub11]> <![if pub11]> <![if pub11]> <![if pub11]> <![if pub11]> <![if pub11]> <![if pub11]> <![if pub11]> <![if pub11]> <![if pub11]> <![if pub11]> <![if pub11]> <![if pub11]> <![if pub11]> <![if pub11]> <![if pub11]> <![if pub11]> <![if pub11]> <![if pub11]> <![if pub11]> <![if pub11]> <![if pub11]> <![if pub11]> <![if pub11]> <![if pub11]> <![if pub11]> <![if pub11]> <![if pub11]> <![if pub11]> <![if pub11]> <![if pub11]> <![if pub11]> <![if pub11]> <![if pub11]> <![if pub11]> <![if pub11]> <![if pub11]> <![if pub11]> <![if pub11]> <![if pub11]> <![if pub11]> <![if pub11]> <![if pub11]> <![if pub11]> <![if pub11]> <![if pub11]> <![if pub11]> <![if pub11]> <![if pub11]> <![if pub11]> <![if pub11]> <![if pub11]> <![if pub11]> <![if pub11]> <![if pub11]> <![if pub11]> <![if pub11]> <![if pub11]> <![if pub11]> <![if pub11]> <![if pub11]> <![if pub11]> <![if pub11]> <![if pub11]> <![if pub11]> <![if pub11]> <![if pub11]> <![if pub11]> <![if pub11]> <![if pub11]> <![if pub11]> <![if pub11]> <![if pub11]> <![if pub11]> <![if pub11]> <![if pub11]> <![if pub11]> <![if pub11]> <![if pub11]> <![if pub11]> <![if pub11]> <![if pub11]> <![if pub11]> <![if pub11]> <![if pub11]> <![if pub11]> <![if pub11]> <![if pub11]> <![if pub11]> <![if pub11]> <![if pub11]> <![if pub11]> <![if pub11]> <![if pub11]> <![if pub11]> <![if pub11]> <![if pub11]> <![if pub11]> <![if pub11]> <![if pub11]> <![if pub11]> <![if pub11]> <![if pub11]> <![if pub11]> <![if pub11]> <![if pub11]> <![if pub11]> <![if pub11]> <![if pub11]> <![if pub11]> <![if pub11]> <![if pub11]> <![if pub11]> <![if pub11]> <![if pub11]> <![if pub11]> <![if pub11]> <![if pub11]> <![if pub11]> <![if pub11]> <![if pub11]> <![if pub11]> <![if pub11]> <![if pub11]> <![if pub11]> <![if pub11]> <![if pub11]> <![if pub11]> <![if pub11]> <![if pub11]> <![if pub11]> <![if pub11]> <![if pub11]> <![if pub11]> <![if pub11]> <![if pub11]> <![if pub11]> <![if pub11]> <![if pub11]> <![if pub11]> <![if pub11]> <![if pub11]> <![if pub11]> <![if pub11]> <![if pub11]> <![if pub11]> <![if pub11]> <![if pub11]> <![if pub11]> <![if pub11]> <![if pub11]> <![if pub11]> <![if pub11]> <![if pub11]> <![if pub11]> <![if pub11]> <![if pub11]> <![if pub11]> <![if pub11]> <![if pub11]> <![if pub11]> <![if pub11]> <![if pub11]> <![if pub11]>